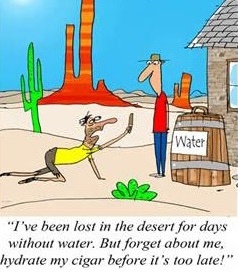 The large mesh bag is for larger humidors. Use 12-16 tablespoons of water to hydrate when using the larger mesh bag.
Biweekly mist spray or dip the mesh bag into water for several minutes to absorb additional water. Avoid allowing the crystals to dry completely, except when storing.
The crystals, wet or dry, should last several years. We recommend replacing the crystals each year. Replacing the crystals is simply emptying the gold mesh bag of the
crystals into your garden or yard. Do not flush down drains as that may cause clogging. Refill the small gold mesh bag (3"x4") with a 1 ounce replacement bag of crystals.
Refill the large gold mesh bag (5"x7") with a 2 ounce replacement bag of crystals. Unused dry crystals should be stored into an air tight container, avoid direct sunlight.
Properly stored dry crystals should last at least 7-10 years.

Click here for detailed instructions for maintaining the humidity level in your humidor, and how to <calculate> the amount of the dry super crystals you will need.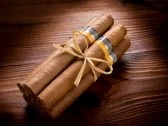 Humidifier Crystal Kit


$4.50 + $6.00 s/h = $10.50
CONTAINS:
2 each - 1 oz. bags of Dry Crystals
1 Gold Mesh Bag (3" x 4")
1 Gold Mesh Bag (5" x 7")
Instructions for maintaining humidity levels
Mesh Bags come with draw strings for easy opening and closing.
WATER ABSORBING CRYSTALS MANAGE THE HUMIDITY LEVELS WITHIN YOUR HUMIDORS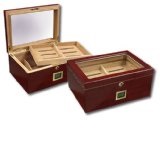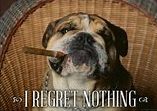 WaterGel Crystals' Humidifier crystals holds up to 400 times its weight in water, slowly releasing moisture to your humidor as needed.
These commercial grade Super Humidifier Crystals help you to easily maintain humidity levels.
Our Humidifier Kits contain a gold colored mesh bag for holding the hydrated humidifier super crystals.

Each kit comes with full detailed instructions for hydrating/activating the water absorbing polymer super crystals.
Our kit contains a 3" x 4" gold mesh bag, a 5" x 7" gold mesh bag, and contains two 1 ounce bags of dry polymer crystals.
Use 6-8 tablespoons of water to hydrate the dry crystals.
Allow 1-2 minutes for the mesh bag containing the crystals to absorb the water.
Place the mesh bag into your humidor to maintain humidity within the humidor.
Series H42K - Commercial Grade Super Absorbent Polymer Dry Granules
Great free swell absorption, high gel strength
WaterGel Crystals' Commercial Grade Polymer Crystals for Humidors
do you Need Additional Crystals To Regulate Your Humidor's Humidity?
Each ounce makes a full gallon jug of HYDRATED gel, Just add water to the dry granules
Dry Granules Size: 2k - 4k Microns